Renting a Fishing Boat vs. Booking a Fishing Charter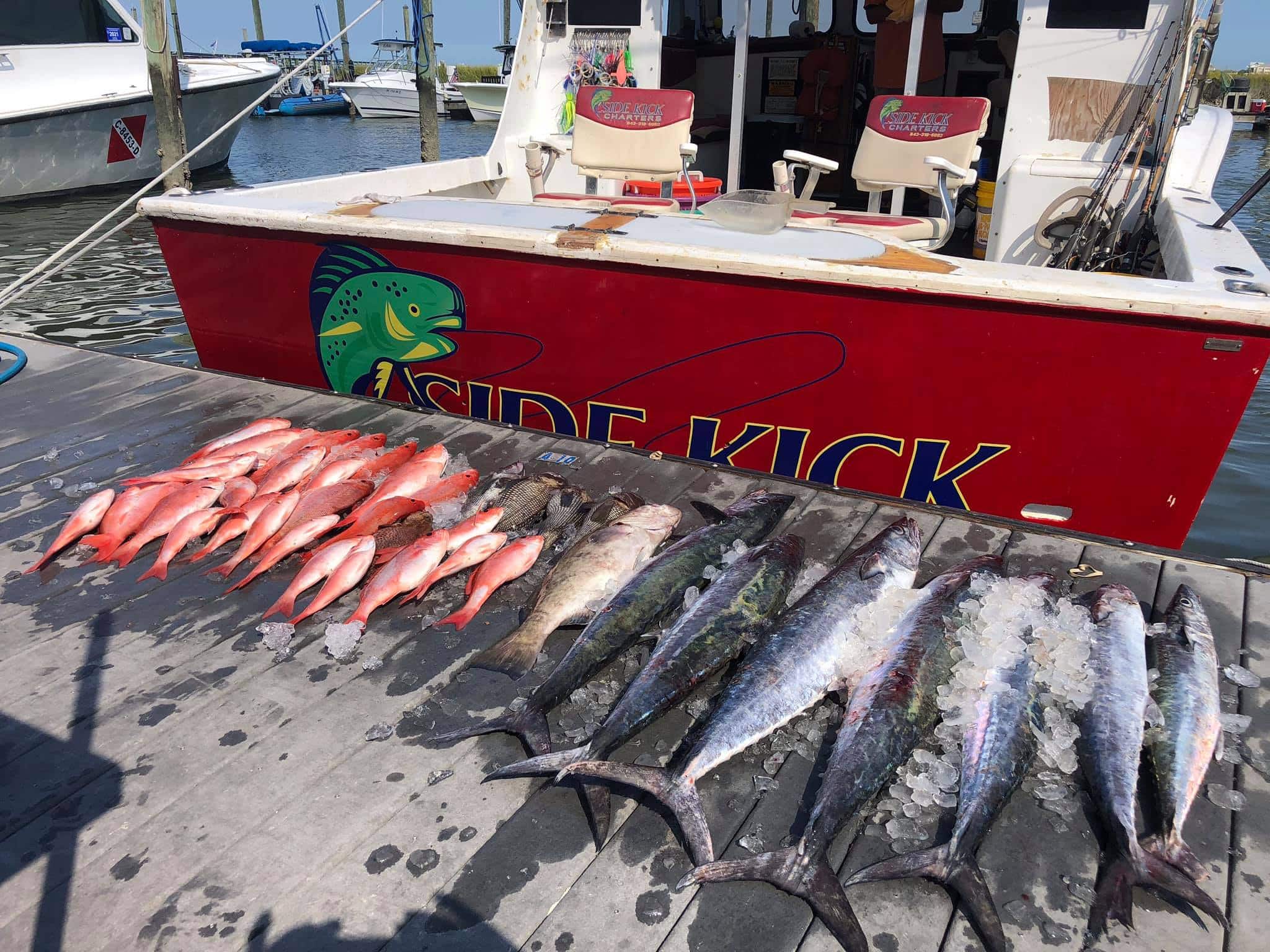 Myrtle Beach is known for many things, including its fun attractions, rich history, and breathtaking views. Visitors come from around the world to experience Broadway at the Beach, Barefoot Landing, The Market Common, and more. But if you want to make the most of your time in the city, then you've got to spend some time fishing! But should you rent your own boat to take out on the water or should you book a fishing charter with a local company? We're here to help you weigh your options.
Fishing Boat Rentals
Fishing boat rentals can be appealing for many reasons. You'll get a vessel all to yourself, so you don't have to worry about navigating around strangers on a party boat. Your family will have plenty of room to fish, relax, or watch the waves roll by. Boat rentals can be kept for as little as half a day or as long as a week, so you can customize your rental period to fit your itinerary.
However, there are some restrictions to renting a boat; you'll need a valid driver's license and credit card at the minimum. You'll also have to pay for your own fishing license and equipment, which can get pricy if you're traveling with a large group. Finally, if you've never rented a boat before, you may not be comfortable operating it on your own.
Booking a Fishing Charter
Myrtle Beach fishing charters, on the other hand, offer all the fun of fishing without the stress of planning a trip for yourself. Your captain will be able to answer all your questions, provide your equipment, and ensure you're always safe on the water. They can also take you to the best spots for catching fish, so there's less guesswork involved. Plus, fishing charters are less expensive than boat rentals and can accommodate anglers of all ages.
The downside to a fishing charter is the lack of control. If you like to navigate the area on your own, you won't be able to do that on a charter. You'll be at the whim of your captain as far as where you go and how long you stay. Lastly, some fishing charters only operate on certain schedules, so you may not be able to book your dream trip if it doesn't fit with your schedule.
Work with Crazy Sister Marina
Whether you'd prefer to rent a fishing boat or head out on a charter, Crazy Sister Marina can help! We offer fishing charters aboard party boats, inshore and offshore fishing trips, and sport fishing excursions. As far as boat rentals, we offer two distinct models that are sure to meet your needs. On top of all that, we offer paddle board and kayak rentals, sunset cruises, jet ski trips, and more! Contact us today to learn more about our services and to book your next adventure!